All posts
10 Best Examples of Outsourcing in 2023 — QIT
The article's central question is which is the best examples of outsourcing? IT outsourcing enables businesses to outsource tasks that call for specialist knowledge or resources, which has been shown to increase productivity. It can infuse the company with fresh knowledge and abilities, add extra capacity during busy times, and eventually cut costs. Companies can outsource their IT operations and yet get excellent service from specialist suppliers while concentrating on their core capabilities.
The response is a US shoe company opens a factory in China and hires Chinese workers to make shoes. You now know the precise response to the question "What is the best example of outsourcing?" But don't you want to know why option 4 was selected as the response? Read this section.
What constitutes the foundation of global outsourcing? When a business opens new offices abroad and hires personnel from outside, this is known as outsourcing. Cost-effectiveness and increased productivity are the main goals here. Employing domestic workers typically results in higher labor expenditures for the business. Therefore, constructing facilities in overpopulated nations like China and employing Chinese people would have a positive overall impact. 
The best example of outsourcing is a US shoe manufacturer that opens a plant in China and hires Chinese workers. What is the best illustration of outsourcing? So it was proved.
What Is Outsourcing?
Employing an outside organization or individual contractor to complete work and projects that were previously completed internally is known as outsourcing. Outsourcing is a strategy used by businesses to cut expenses and close the talent gap.
These five primary objectives of businesses that use outsourcing are suggested by Deloitte statistics.
The best instances of outsourcing are in advertising, office and warehouse cleaning, and website creation. When it comes to bookkeeping, maintenance, and hiring, the majority of business owners transfer control to outside experts. This enables businesses to concentrate the majority of their resources on the primary operation.
According to ISG report, 92% out of G2000 companies turn to IT Outsourcing.
Why Businesses Opt for Outsourcing?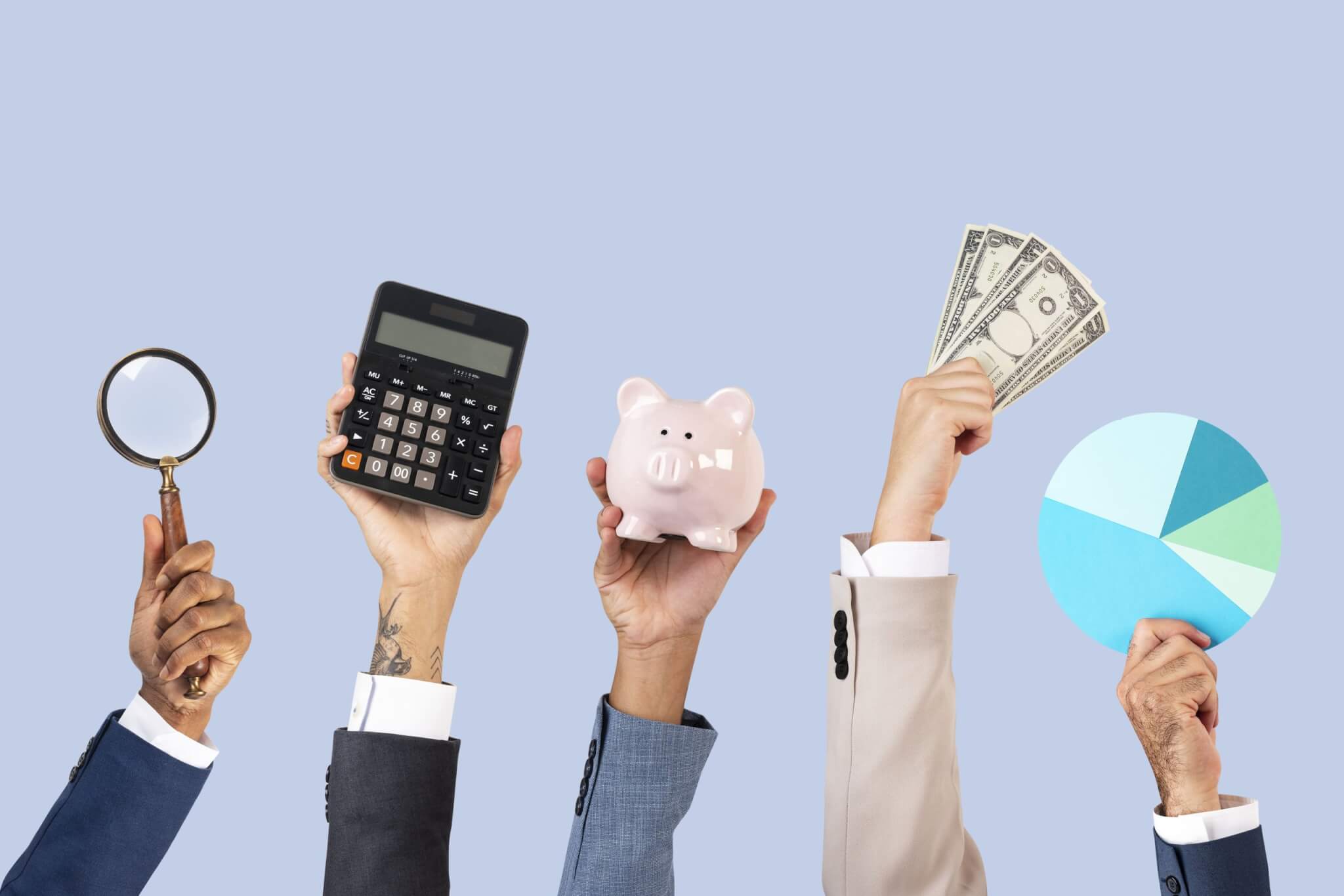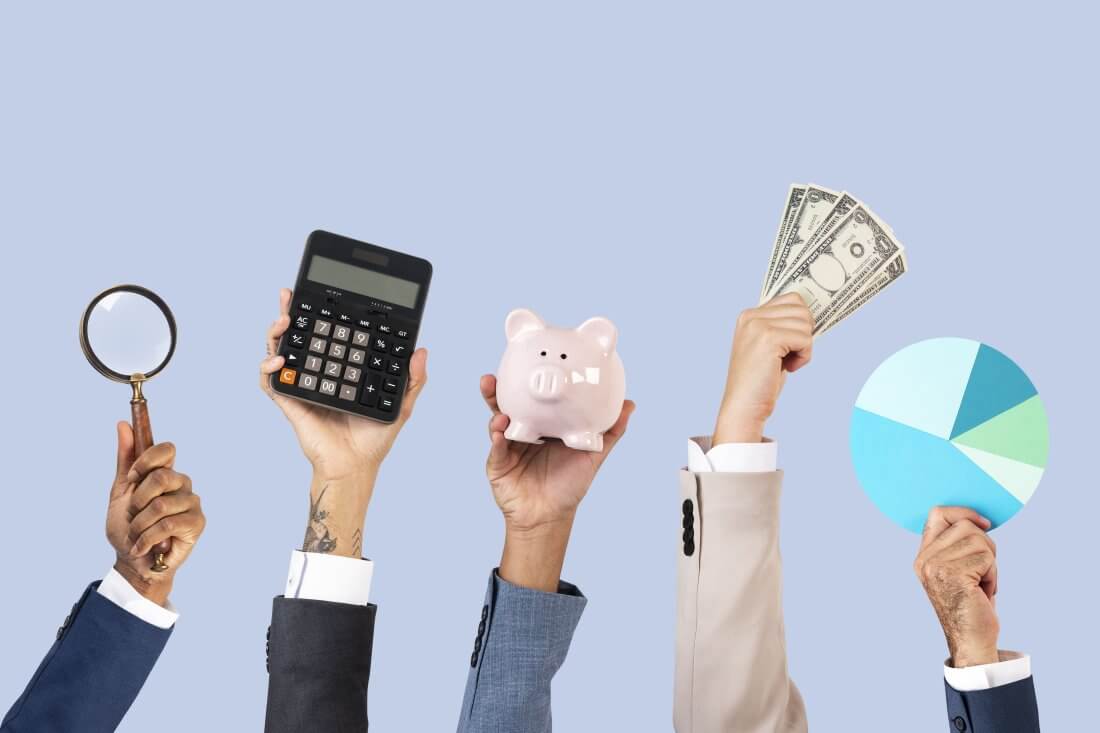 In December 2022, Clutch engaged 517 small business leaders across the U.S. to delve into their foremost business objectives for the upcoming year and how outsourcing would contribute to addressing any gaps. Amidst discussions about a potential economic downturn, the survey revealed an undercurrent of optimism, with a significant number of small businesses viewing outsourcing as a strategic solution to enhance agility and bridge essential skill deficiencies.
Additionally, the survey affirmed a well-known truth: the allure of cost savings remains a significant driving force behind the decision to outsource.
10 Successful Outsourcing Examples
1. IT Services
IT outsourcing is when a company outsources some of its IT-related work to a contractor to cut costs. This implies delegating certain jobs to others but maintaining complete control over every procedure.
The most typical IT jobs that are outsourced:
Development of websites;
Application creation;
Cybersecurity activities;
Maintenance and technical support;
IT infrastructure.
It's simple to start an IT outsourcing business. Simply look up a software development outsourcing firm, read reviews, and get in touch.
There are numerous IT outsourcing business examples to be found:
Starbucks contracts out its cybersecurity work;
Slack designs its apps with other companies;
WhatsApp hires independent developers to create its iOS applications.
Despite the size of the organizations on this list, outsourcing IT is reasonable for small businesses. After all, the goal of this company's approach is to obtain high-quality work at a reasonable cost.
Also, read: IT Outstaffing vs In-House Hiring: Pros and Cons in 2023.
2. Legal assistance
Utilizing both domestic and international lawyers and other legal specialists to complete duties including document reviews, legal compliance, inconsequential court appearances, and others is known as outsourcing legal services.
Law firms offer outsourcing services for a variety of legal services for businesses. They can represent you in court and assist you with matters of labor, corporate, and tax law. You can get assistance from overseas economic activity and exchange regulatory law firms. 
Here is a promotional video from a Polish outsourcing firm so you can find out more about the services these companies provide.
3. Marketing
Hiring outside workers or companies to manage or perform marketing tasks is known as outsourcing marketing. Because organizations constantly strive to market themselves in distinctive and professional ways, marketing is one of the most prevalent forms of outsourcing.
Examples of marketing tasks that are outsourced:
Doing email marketing;
Content writing;
Managing social media accounts;
Developing marketing campaigns;
Carrying out market research;
Influencer marketing;
Developing the overall marketing strategy.
For instance, outsourcing email marketing can assist a business in ensuring that the emails it sends are consistent, pertinent, tailored, and compliant with spam rules. In turn, that promotes the development of positive client connections and sales.
4. Logistics
A long time ago, businesses had to spend a lot of money training and keeping a sizable staff that was in charge of coordinating transport and warehouse operations. You no longer require a dedicated transport department. Contacting a logistics business is the sole action required. 
And a lot of people opt to. The fact that the industry for global logistics outsourcing is currently worth $986 billion is the best evidence.
Companies that outsource logistics can transport your goods anywhere in the world. You can take advantage of logistical services provided by train, road, sea, and air. Most transport-related tasks are outsourced in this way to other businesses. Costs are greatly decreased, and business process management is made simpler.
The size of the global logistics outsourcing market was estimated at USD 1,003.71 million in 2022. It is estimated to reach US$1,490.46 million by 2031, growing by an average of 4.49% over the forecast period (2023-2031).

The practice of outsourcing various elements of a company's supply chain and logistics operations to a third party service provider is known as logistics outsourcing. This includes tasks such as order fulfillment, warehousing, transportation, and inventory management. Companies are outsourcing logistics to reduce costs, increase productivity and improve customer service. Depending on their requirements, enterprises can use simple or complex logistics solutions. Damage, missed deadlines or incomplete deliveries can happen if they don't have the funds to effectively manage their resources. In these cases, the corporation may hire outside help for logistics.

5. Customer service
Outsourcing customer service refers to a business using outside assistance for support through phone, live chat, email, and social media messages.
Benefits of using outside support services include:
Availability. To ensure that your company is more accessible to customers, you can recruit support personnel in the time zones of your choosing.
Flexibility. A corporation can manage more service requests and even after-hours support with more support staff.
Professionalism. Customer service representatives with extensive training and expertise are available to you from all around the world.
The fact that most organizations can easily afford to outsource customer service makes it a fantastic case study in outsourcing.
You may engage a top-rated contractor for as little as $1,000, for instance, if you look at the outsourced customer support firms on Clutch.
6. Accounting
Accounting outsourcing entails shifting the duties and bookkeeping of an organization. The most difficult component of corporate processes is their financial side.
The volume and nature of the requested services will determine the relationship between the company and the outsourcer. The ability to oversee many business operations simultaneously is the aim. The leader must be knowledgeable and skilled in this field.
To outsource these tasks to a different business, small businesses require quick and specialized accounting services. Businesses can save money on employee salaries, taxes, and the cost of installing and updating accounting software.
7. Human Resources
When a business hires an outside contractor to handle some or all of its HR functions, this is known as outsourcing human resources or talent acquisition. These procedures include hiring, handling payroll, administering employee benefits, and more. Take talent acquisition as an illustration.
In this instance, an outside HR specialist will handle:
Creating and posting job adverts;
Locating online people that are qualified;
Contacting candidates and scheduling interviews;
Participating in interviews with internal HR personnel.
To identify a quality applicant quickly, a lot of HR outsourcing firms also engage in a lot of networking. As a result, businesses save a ton of time and hire the people they require.
According to data, outsourcing will grow in popularity over time. It is anticipated that by 2027, the global market for HR outsourcing will amount to $45 billion.
8. Manufacturing
The usage of this kind of outsourcing is widespread among large companies with abundant manufacturing capacity. For instance, all of the major global brands in the automobile sector successfully offload specific tasks to extremely specialized businesses.
Production outsourcing enables the company to concentrate the majority of its efforts on developing and upgrading high-quality services or goods. Due to the rapid development of new technology, shifting consumer interests, and intense competition, it is essential.
One of the largest fashion shops in the world, H&M, serves as an illustration of production outsourcing. The corporation hires production facilities in more than 50 different nations; it does not own them.
9. Cleaning services
Have you ever seen commercial buildings with business centers?
Then you have undoubtedly witnessed window cleaners cleaning hundreds of windows while dangling in the air. One of the best instances of outsourcing cleaning services is that.
Due to their convenience and professionalism, owners of small businesses, supermarkets, large business centers, beauty salons, and pharmacies hire cleaning outsourcing companies. Cleaning companies carry out a variety of tasks, such as hiring and educating staff members as well as planning and managing the workflow.
10. Business development and sales
Why would you outsource something as crucial as business growth and sales? Well, business owners find it challenging to keep their organizations moving in the proper directions (and their sales pipelines full) when they have so many initiatives on the go.
Making this choice makes sense if you wish to accelerate the development of your sales pipeline. To reach new markets or get your product in front of more customers, for instance, you could want to hire a highly qualified professional(s).
In addition to lead generation, market research, customer contact, and in-person meetings, sales outsourcing also involves these activities. This outsourcing example is particularly useful for businesses with small sales teams because of this.
QIT Software – A Reliable IT Outsourcing Company in the USA
Our own company, QIT Software, is also an example of an outsourcing company of web and mobile software development (we've rated 5.0 stars on Clutch).
QIT Software is more than a software development company with app and web development services. It is a dream of developers. Our passion for technology inspired us to start QIT with the desire of helping Startups and SMEs successfully utilize technology to growth hack their business.
At QIT, you have fully managed your software development project, collaborating with a specialized team of professional software developers.
Our procedure is easy to understand:
Describe your needs and required workforce; you might start by hiring a single developer or an entire team.
You are free to hire, manage, and conduct hiring interviews with your software engineers using any methods and tools you choose.
The team will start working under your direction, and our retention program will help you keep your workers happy while lowering turnover.
Do not hesitate to get in touch with us if you are prepared to explore the potential offered by our strategy.
7 Case Studies of Outsourcing
Here are seven instances of successful outsourcing projects that show how businesses may work with outsourcing teams to advance their operations and acquire a competitive edge on the world market.
1. Slack
Slack beat off the competition in the global market after hiring the Canadian design firm MetaLab and receiving the assistance it required to turn the beta version into a well-liked product. Through online outsourcing of logo or website design, Slack was able to receive a $5 billion investment in 2017.
2. WhatsApp
WhatsApp intended to save costs because it had a limited starting budget. As a result, it looked to Eastern Europe for technical support in developing and marketing its product. Due to what the corporation refers to as the country's sound engineers, it now employs Russian offshore software developers. While the majority of internal staff concentrated on customer service and operations, the abroad personnel handled development.
3. Skype
After deciding that product development was not crucial to Skype's success, the company discovered the necessary expertise and knowledge at a reasonable cost. This approach helped Skype maintain its low costs and keep developing its online services. The company hired a large number of developers in Estonia in search of talent. These hired coders eventually showed success, and the company accepted them as partners. Concerns about capacity, cost savings, and accessibility to limitless skills and talents were among Skype's top justifications for outsourcing.
4. Google
Google has transformed from a simple search engine into a huge technology firm as a result of outsourcing. For decades, the business has been one of the biggest outsourcers of administrative and IT work as well as other non-core duties. The company has outlined its main justifications for outsourcing since it acknowledges that despite its size, it cannot accomplish everything. They include addressing capacity issues, cutting costs, gaining access to a talent pool, and improving quality.
5. Alibaba
Like Amazon and eBay, well-known online retailer Alibaba has mostly benefited from outsourcing. The paradigm for outsourcing was altered by Alibaba's presence in China, a nation with lower costs, but not this time for financial gain. Although the company was able to keep prices for resources and production in the region low, it was unfortunate that the size of talent required for expansion was not available within the nation's borders. The now-dominant online store then got in touch with American partners and outsourcers as a result. The website made the outsourcing decision to hire American web developers, which was successful.
6. Basecamp
The first step toward Basecamp's success was realizing that attempting to do each work alone was not a wise course of action. The project management platform became aware of how serious the internal workflow and customer support problems were. To solve this issue, Basecamp outsourced a few crucial tasks, allowing its staff to concentrate on the company's core competencies. Utilizing remote developers, the corporation continued to enhance the software. The internal staff of the company focused on internal structure and operations at the same time, which is how Basecamp became well-known.
7. Citigroup
In 1992, Citigroup started contracting out its IT work, and as of today, it has numerous offshore operations in the Philippines, Poland, and India. And since the company reportedly laid off 11,000 staff at its headquarters in 2012, the majority of its IT functions are now handled by remote workers in other countries. Citigroup also has ongoing contracts with TATA Consultancy Services, Wipro, and numerous other outsourcing businesses.
To conclude
As you can see, there are many examples of outsourcing, and for good cause. Although outsourcing has some disadvantages, this tactic can assist businesses of all sizes in concentrating on the most crucial duties rather than the least important ones. The showcased examples of outsourcing merely scratch the surface. In the pursuit of global competitiveness, businesses must adopt streamlined and cost-efficient strategies, with outsourcing reigning as a prime contender. Irrespective of a company's scale or offerings, outsourcing offers a multitude of benefits. This global trend is gaining momentum as businesses enhance their ability to prioritize core functions. If you'd like to outsource your IT project, reach out to us to get the consultation and get the advice from our experts.
Subscribe to our blog
We are glad you're interested in QIT! We'll let you know when appearing something