All posts
13 AI Business Ideas to Inspire Your Startup in 2023 — QIT
Up until recently, computer scientists and technology nerds were the key contributors to the advancement of artificial intelligence. AI has quickly entered the mainstream as a result of ChatGPT's recent debut. AI has developed into a fantastic choice that can be incorporated into already-existing enterprises as well as used to start a new business. The tech sector needs more accurate Artificial Intelligence service providers in light of recent AI breakthroughs, that's why we collected 13 AI business ideas to considder.
On the internet, business concepts for AI abound. But let's go through a few concepts where artificial intelligence can make a ton of money to make sure you are on the right road for choosing the ideal company idea. Let's start with the reasons why someone should create an AI company in 2023.
Why Should You Launch an AI-Based Business?
Since AI technology is still in its infancy, its promise still needs to be made public. An entrepreneur's lifetime may only offer the chance once or twice. AI can disrupt the world in countless ways, yet this possibility attracts many people. Businesses are keen to use this technology to streamline their processes and outperform their rivals. To get started, all you need is one clever AI business concept.
With the availability of platforms and software for AI development, which significantly lowers the entrance barrier, there will be more opportunities to enter this industry. It's important to realize that the AI industry is becoming more and more cutthroat. Successful entrepreneurs and several technical behemoths are fiercely vying for a piece of the action. To thrive in the AI industry, your company must significantly differentiate itself by offering unique value.
How the AI Market Is Doing Right Now?
The AI market is expected to reach around US$ 2,745 billion by 2032, with a CAGR of 36.8% between 2022 and 2032. The business needs for AI technology is rising across several industry verticals, including retail, BFSI, healthcare, food and beverage, automotive, and logistics, which is driving the growth of the worldwide artificial intelligence market.
Statista predicts that throughout the next ten years, artificial intelligence will expand significantly. By 2032, it is anticipated that the sector would be worth close to two trillion dollars, a 20-fold increase. A wide number of industries employ AI. Every industry will incorporate artificial intelligence, from research and analysis to supply chains, marketing, and product manufacturing. Chatbots, image-generating AI, and mobile apps are a few of the key themes that will help AI advance in the upcoming years. Whether AI is a profitable business or not depends on how you define profitability.
The Most Beneficial AI Startup Ideas to Consider In 2023
As a successful entrepreneur, you may consider starting up a new business using AI algorithms in 2023. Looking for great business ideas for your next startup? Here are the top 13 you should know about.
1. Provide Tools for Marketing Strategy Based On AI
First, on our list of artificial intelligence business ideas to start is a marketing strategy based on AI. Gaining expertise and knowledge in the difficult and demanding sector of marketing requires a lot of time and effort. Market research, evaluating the techniques of a competitor, and enhancing brand recognition are all complex and challenging aspects of marketing.
An AI-driven system can correctly evaluate marketing effectiveness via the use of thorough workflow automation and analytics. This implies that such a type of business may ensure that potential customers receive a minimal level of performance. The marketing sector with a clear marketing plan would likely benefit greatly from this, giving it a competitive edge.
To achieve long-term success, it is essential to build your business with a clear vision and solid execution strategies. Applications of artificial intelligence and machine learning (AI/ML) can be used to forecast the situation of the market in the future, supporting academics and business professionals in gathering trustworthy information. Entrepreneurs now can create a marketing tool driven by AI that will rule the market.
2. Launch a Supply Chain and Logistics Software Company
To stay up with suppliers' lightning-fast replies, the industry must leverage the potential of artificial intelligence in supply chains and logistics to remain competitive in today's digital environment. Artificial intelligence-based apps are frequently utilized to handle the difficulties and constraints related to the cost of gasoline and transportation in supply management and logistics.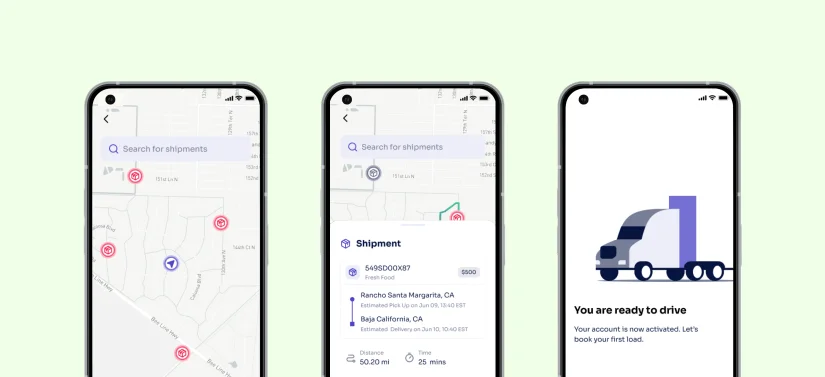 Large-scale data interpretation and analysis are made simpler by these apps. The assistance of these intelligent systems will increase the effectiveness of planning and management. Additionally, they will save time and money by reducing the number of warehouse employees and other expenses. This best business is an opportunity for founders to enter the highly competitive AI field. According to Gartner, the automation of machines in supply chains is anticipated to treble over the next five years.
An existing example is ClearMetal, which project44 just bought and which employs AI to deliver operational insights and predictive visibility for supply chain logistics.
3. Offer Retail Business Solutions Driven By AI
AI may be used in a variety of ways in the retail eCommerce sector. Think just how individualized shopping apps are. A customer may receive product recommendations from a virtual assistant based on their past purchases. Customers usually offer ideas regarding the sorts of goods they want and enjoy, as well as the price ranges they are willing to pay for them.
This information may be gathered through IoT devices and linked platforms in smart stores. AI may assist tailor the customer experience through analyzing contacts, activities, and engagement with customers. They may also mix AI and Deep Learning to make purchases as straightforward and customized as feasible.
4. Create an AI Video Generator Software
Text no longer has the exclusive power to affect audiences. In this age of reels and shorts, brands and businesses cannot afford to ignore the need of producing powerful video content. Therefore, one of the most current projects you may work on is AI. Businesses are seeking all obtainable resources in the design and content departments to produce interesting, interactive video content. People will be able to produce straightforward, captivating, and instructive movies from text-based information using AI video production technologies.
5. Start Using Your E-Recruitment Automation Program
Finding the best applicant for a position at a firm is challenging. It calls for a variety of actions that demand time, effort, and resources. It is necessary to analyze resumes, match qualifications with experiences, and do additional actions. The increased efficiency of this process made possible by artificial intelligence may be advantageous to businesses. You may establish a business to help companies make use of AI.
Create an AI-based hiring tool to make it easier to locate and hire the right applicants. Your app will be in great demand. This AI-enabled software will not accept applicants who are ineligible or lack relevant experience. Additionally, search results will be tailored to the specific job role for applicants. Furthermore, the greatest way to locate potential vendors is through AI recruiting. This may pave the road for better business success.
6. Build an AI-Powered Chatbot
A practical approach for ChatGPT machine learning Artificial Intelligence business ideas is to build AI chatbots. You may teach a chatbot to serve consumers and answer their inquiries with the aid of Chatgpt-3. It can build rapport, interact with both present and potential users, and provide answers to queries. The prewritten responses assist in creating a tone that is reminiscent of a typical human conversation, helping you stand out in this cutthroat setting. Companies of all sizes are seeking robust, ready-made, and intelligent chatbot solutions. Consequently, offering an AI chatbot is a great opportunity. To create a chatbot that resembles ChatGPT, you can employ a chatbot development business.
7. Develop AI-Powered Virtual Medical Aid
COVID-19 has fundamentally altered the healthcare landscape, driving up demand for telehealth and remote medical treatment. AI-driven virtual health aides have so gained popularity. The importance of remote health status monitoring has increased. It addresses the requirement for tailored medical guidance, prescription reminders, and remote health status monitoring, enhancing patient care and lowering healthcare expenditures.
Utilizing state-of-the-art techniques, medical AI businesses may assist clinicians in identifying and monitoring patient deterioration. As a result, there is a huge need for AI ideas in the healthcare sector. If you want to start a business you should know that the future may belong to a well-planned medical artificial intelligence corporation.
8. Provide AI-Based Personalized Education
You can have an idea about personalizing education which is the finest application of AI for small businesses. With the assistance of AI firms, personalized learning is being introduced into various professional contexts and academic institutions. This presents an opportunity for online business owners who can utilize AI to design tailored learning routes for students based on their unique requirements, learning preferences, and development. This can include adaptive tutoring programs, online learning environments, and tools for creating educational content that is AI-powered.
9. Build Software to Recognize AI-Generated Content
ChatGPT from OpenAI has swept the globe. ChatGPT is being used by a lot of companies and content producers to automate the content development process. The need for a technology that can identify AI-generated content grows as a result of this. Although there are currently a lot of tools on the market that can identify AI-generated content, you may create better ones with cutting-edge features to outperform the competition. Starting a business using this idea might be successful in 2023.
10. Start an AI-Driven Fraud Detection Business
Fraud attacks might affect several businesses, including finance, banking, e-commerce, and insurance. Entrepreneurs now have the chance to start businesses that provide AI-driven fraud detection solutions. Artificial intelligence can be used to find and stop fraud. These new businesses aim to make clients' property management responsibilities as simple as possible so they may be completed with a single click. In enormous volumes of data, it is possible to find patterns and abnormalities that might be signs of fraud using AI algorithms. This reduces financial risk and losses for firms. Many businesses are adopting a hyper-converged infrastructure with AI and machine learning to better protect their data and systems in response to the rising worry brought on by cyberattacks.
11. Launching an AI-Driven Business to Conserve Energy
Create AI-powered software that uses a selected resource to learn and anticipate outcomes. Starting an AI-powered company can help you save energy. Many businesses in the manufacturing sector are looking for solutions like this. It can reduce wasteful spending and increase business efficiency. You will thus have a ton of opportunities available to you. Future energy demand may be accurately predicted by artificial intelligence programs. It affects one-on-one conversations. As a result, it will be able to reduce expenses without compromising effectiveness. With less waste and more dependability, this has the potential of optimizing not just the usage of energy but also its distribution. This is pivotal for successful businesses.
12. Architectural Design Business Startup Using AI
The value of the building design industry is in the billions of dollars. According to data from the Census Bureau, the United States granted 1,419,000 building permits and started construction on 1,364,000 new residences nationwide in August 2019. And In the US, employing an architect typically runs between $2,500 and $4,545. New construction blueprints can cost a lot of money to purchase. Building plan production will also be completed more quickly and at a lower cost. Consequently, an AI company that creates architectural designs using AI is a viable and potentially profitable venture. By doing this, you may maximize customer satisfaction and increase sales. This is essential for a successful business and start-up.
13. AI-Based Automated Data Entry
The buzzword in the corporate sector to reduce expenses associated with manual data entry is automated data entry. It's time to let automation take over and complete the work if you're trapped in the manual realm. Al-powered automated data entry software will accelerate full-time heavy workflows by streamlining the creation of sales orders and processing of invoices. Computerized data entry is easily integrated with commercial applications like Salesforce, Microsoft products, and Google Apps. You may start a business working on this AI business idea which will help you rescue the day for several startups and developing companies.
Final Words
Using the following lucrative AI machine learning startup ideas, you can grow or run your business from scratch. Automating processes using AI-powered systems is already a reality, and when used properly, these technologies may aid a business owner to make money. Several AI machine learning business ideas might help your company grow and get popularity. You can select any niche you want. A startup business may target important issues, simplify whole processes, and develop new goods and services by leveraging the power of AI. You must pick the best IT business to create your AI application.
Subscribe to our blog
We are glad you're interested in QIT! We'll let you know when appearing something