Flutter development services
Hire Flutter developers on demand
Invest in your Web, iOS, macOS, and Android apps up to 45% less. Hire Flutter developers from QIT to build fast, reliable, and visually appealing cross-platform applications of any complexity. Flutter is the most promising cross-platform development toolkit supporting high application performance. It will enable your business to scale faster, by providing an unbeatable user experience and saving your resources.
Reviews
What our customers tell about us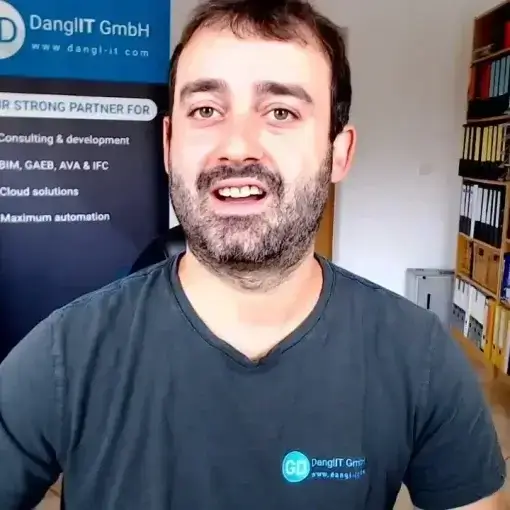 #Construction#Germany#SaaS#Web
"It's now the second year of our cooperation with QIT Software. Their developers have been taking part in 2 of our main products within the AEC (Architecture, Engineering & Construction) industry. They played a pivotal role in the acquisition of Twingine as one of our main customers, due to their strong ability to scale the company."
Georg Dangl
Managing Director at Dangl IT GmbH
Flutter ENGINEERING SERVICES
Flutter development services we provide
Web development with Flutter
As for web development, it can be a go-to solution for progressive web apps and single-page applications. Hire Flutter enginneers from us will scale your mobile project to the web and desktop.
Mobile app development with Flutter
Our vetted Flutter developers will build a custom application for your digital product. Flutter is a cross-platform app development technology from Google. For users, a cross-platform mobile application does not differ from a native one, and you save resources on creation without sacrificing quality.
Dedicated Flutter developers: set up a team
Extend or set up your development team with our dedicated Flutter developers. We have a multistep vetting process to find the best possible fit for your tech team. We guarantee excellent hard and soft skills and trustful relationships.
Flutter app maintenance, migration to Flutter
Migrate your old native code to Flutter, with additional improvements, if needed. Such migration will reduce your development team and help to rid of legacy within the project.
We can do more than just develop apps with our Flutter developers. We can also create a simple API for your app that can easily be integrated. Our back-end API can display data clearly and keep it flowing smoothly.
Integrations with third parties
Flutter supports numerous features that help improve the performance of applications. As your business grows and approaches online digital marketplaces, integration with third-party plugins becomes increasingly important. Hire Flutter developers to make necessary integrations.
With Dart and Flutter, we will build a minimum viable product with many benefits for you. With this technology, the overall development process will be cost-effective, while you will get all the modern features that will seamlessly run on many platforms.
Modern apps need animations to increase engagement and explain the app's logic to users. The Impeller engine in Flutter provides a constant frame rate and renders animations smoothly. Plus, it allows customization of any component and widget.
Flutter ENGINEERING SERVICES across industries
Hire Flutter developers to get a well-performing modern solution across various business domains
Using Flutter, we can develop highly customizable and user-friendly programs. Apps developed with Flutter are highly responsive, making them ideal for integrating FinTech solutions. Moreover, it allows easily detect of errors with the Dart-based native automotive tests. FinTech startup Tide chose Flutter for their app.
In real estate, Flutter-based applications are being used by many companies, as it makes updating and adding new features easy. For example, Proptech businesses can create different lists and quickly rearrange pages with multiple Flutter widgets.
Online learning services should provide easy navigation and handy features for end users. Development with Flutter can guarantee this. Plus, you'll be able to quickly fix your app's bugs and improve your learning experience.
The Flutter SDK is ideal for developing apps for monitoring and maintaining IoT devices. We can build companion apps for IoT devices that will have a great conenctivity and will be easily paired.
The global digitalization of healthcare can facilitate data tracking and reporting procedures with Flutter application development. Additionally, Flutter programs can facilitate communication between medical institutions and patients, improving records and traceability in healthcare.
Logistics requires speed, the interaction between suppliers, tracking and recording data, and a comprehensive supply chain. With Flutter apps, all of these things become intuitive, and with Flutter widgets, logistics can become even more efficient.
A travel agency could benefit greatly from using the Flutter program to provide their customers with simple navigation, a better user experience, and in turn enhance sales and service quality at the same time.
Flutter is an efficient platform for developing online stores, brand applications, and marketplaces, as its visual capabilities will help you sell more. Companies like Ebay, Alibaba, and BMW have already released new applications based on this SDK.
There are many reasons why leading companies choose Flutter for their app development. An attractive user interface and high security are two factors. Flutter apps are capable of rendering heavy graphics, but also integrate security features such as FaceID.
benefits
Why choose Flutter for your development project
Flutter provides high performance because it uses Dart programming language, which makes it easy to compile native code. Performance gains come from less interaction between the platform and the application.
Flutter is open-source, making it a smart choice for developers and startups. It is powered and backed by Google and a community of developers who offer support, documentation, and resources. Flutter and Dart are available for free.
Its own widgets ensure compatibility with third-party apps thus users won't encounter compatibility issues. Widgets reduce application testing time and ensure fewer problems across various platforms. Most of them are incredibly customizable, saving you time as no other framework has managed.
Flutter is flexible and allows you to implement interfaces of any complexity. Dart makes it easy to create smooth animations and transitions at 60fps. By choosing Flutter, you get a quality app with beautiful interfaces and smooth animations.
Unlike JS frameworks, Flutter allows you to create a user experience that is indistinguishable from native. In this case, the output is a code with an independent rendering: the application runs independently regardless of the OS.
The way apps are built has been transformed by Flutter. Flutter developers can create and deploy beautiful mobile, web, desktop, and embedded apps from a single codebase: for Android, iOS, macOS, Linux, Web, and Windows.
With the Flutter SDK, developers can create two mobile apps for the price of one, and the savings can even be more significant. With the help of an emulator and a phone, Flutter developers can visually see what they are developing in real time. The Hot Reload feature is a game changer.
Great for MVP and prototyping
The simplicity, portability, and fast development cycle of Flutter make it a good tool for creating an MVP - a working product with minimal functionality can be obtained in just four months. It is very helpful in testing hypotheses or solving small problems.
comparison
How are we different
Getting started
Freelance Platforms
In-house
Hiring time

1 - 3 weeks

1 - 3 weeks

3 - 8 weeks
Recruiting expenses

~$3000

0

$5000+
Retention

Low

High

Average
Average hourly rate

$35

$40

$70
Payment method

Hourly (rate includes platform fees)

Monthly invoicing

Monthly salary + taxes, backoffice overhead
Annual saving

At least $20,000

At least $40,000

At least $10,000
Additional costs included (office expenses, taxes, perks, etc.)
Team scalability

Low

High

Average
Cooperation termination risks

Low

Low

High (notice period > 3 months)
Security level (Data Protection)

Relatively safe (if NDA is signed)

Safe

Very safe
Payment method

Monthly invoicing
Annual saving

At least $40,000
Additional costs included (office expenses, taxes, perks, etc.)
Cooperation termination risks

Low
Security level (Data Protection)

Safe
Freelance Platforms
Getting started
Recruiting expenses

~$3000
Payment method

Hourly (rate includes platform fees)
Annual saving

At least $20,000
Additional costs included (office expenses, taxes, perks, etc.)
Cooperation termination risks

Low
Security level (Data Protection)

Relatively safe (if NDA is signed)
Recruiting expenses

$5000+
Payment method

Monthly salary + taxes, backoffice overhead
Annual saving

At least $10,000
Additional costs included (office expenses, taxes, perks, etc.)
Cooperation termination risks

High (notice period > 3 months)
Security level (Data Protection)

Very safe
Flutter libraries and frameworks
Flutter ecosystem brings multi-platform development to another level
Technology choice relies on many factors, including the functionality of the future application, the team's experience, the timing of the project and market entry, the budget, and scalability. In many cases, Flutter development is the best option because it addresses the common tasks a client assigns to an application. You can create an online store, a language learning service, a marketplace - any solution that does not require high loading and constant UI updates. It allows the creation of high-quality intuitive GUIs on iOS and Android platforms simultaneously, and, as the community grows, the toolkit can easily adjust to current development trends. Hire Flutter developers from us to embrace the full functionality of this state-of-the-art technology.
Beamer
Flutter Flavorizr
Flutter Slidable
Flutter Launcher Icons
Google Maps Flutter
Riverpod
FLutter Chart
Calculator
Estimate your IT outstaffing costs
Take a minute to answer a few questions. You will get an estimate for your project together with
a free consultation from our experts.
faq
Frequently asked questions
No. With Flutter, you can go far beyond mobile app development. For example, in 2021, Google released a preview version of Flutter Web that allows you to run Flutter apps in the browser without modifying the source code.
The Hot Reload Flutter feature allows you to see the changes made almost instantly and at the same time not lose the current state of the application. This speeds up the development of projects at times.
Products developed on Flutter work faster than, for example, projects on React Native. Dart, which is chosen as the programming language for Flutter, has its own DartVM virtual machine and allows you to compile code using Ahead-of-time (AOT) compilation. Thanks to this, operations are performed at a speed comparable to the speed of Objective-C, Swift, Java or Kotlin.
There are areas in which a Flutter application will perform not as good as native ones:
apps loaded with maps;
3D graphics;
AR and VR;
complex games;
those with proxy networks;
financial and crypto exchanges.
Such products use APIs and libraries that are still relatively difficult to link with the framework without losing speed.
Our developers have been working with Flutter since the first beta. But we provide not only expertise but a lot of flexibility. Our cooperation models give you room for easy scaling and optimal planning of your project.
What will we do for you?
Development of a mobile application from scratch;
Support and development of the application at any stage before or after launch;
Adding new features, changing existing features, fixing bugs and vulnerabilities;
Application audit and architecture assistance.
We also provide staff augmentation and outstaffing of Flutter developers, if you need to expand your team. A team of Flutter specialists who love their work is ready to dive into your project. Let's make a great functional product together!