All posts
How to Use Metaverse in 2023? – 11 Use Cases — QIT
Modern firms continue to benefit greatly from the digital transformation's several iterations and numerous prospects. From accessing static websites to navigating a web2 experience for a global audience, technology has advanced significantly. Although Metaverse has brought about the largest change in the history of the web. Let's find out, how to use Metaverse in 2023.
Decision-makers in businesses and brands should be aware of the various options the metaverse offers, as they have the ability to build virtual environments that are more engaging and individualized than ever before.
The Metaverse was initially proposed by Neal Stephenson in 1992, and it is currently a widely used virtual reality technology in every imaginable industry. Although Metaverse has been present for more than 10 years, it has become increasingly popular among online companies as a result of the pandemic. Since the pandemic, every industry has been working to develop on-screen communication, which has caused businesses to include Metaverse use cases as a new source of revenue into their workflow.
What is Metaverse?
Let's use an illustration to better grasp how the Metaverse functions. Imagine having a set of virtual reality glasses that can digitally enhance your workstation in your room so that you don't need to be physically present. Although it won't be real, your workstation will be quite near to reality. As the Metaverse technology develops, the place that has been digitally enhanced will continue to become more real.
The hybrid and digital spaces coexist in the metaverse. In plain English, Metaverse is a three-dimensional web-powered environment built on VR (Virtual Reality) and AR (Augmented Reality). In the Metaverse, users can congregate in the virtual world and engage in any activity that is offered. It resembles a digital, networked environment with digital objects, NFTs, avatars, and much more.
A holographic avatar, the Internet of Things, and artificial intelligence may all be included into the Metaverse, according to the most recent Metaverse development. The fundamental question is what the Metaverse means for businesses, even though these technologies are already helping firms succeed. Let's check out!
What does Metaverse mean for businesses?
With the use of cutting-edge technology like augmented and virtual reality, Metaverse can duplicate the actual physical world. The Metaverse, which is the next generation of the internet and social media, presents several commercial prospects to companies and startups all over the world.
Businesses gain from the metaverse in a variety of ways. It is acknowledged that each company will employ Metaverse apps in accordance with its own business strategy and customer requirements. According to a recent poll conducted in March 2022, the Metaverse has received investments from more than 17% of all IT companies worldwide. The implementation of Metaverse is occurring in between 9 and 12% of different corporate sectors, including those in marketing, finance, healthcare, and education.
Top 11 Use Cases in 2023
Below are 11 cases about how to use the metaverse:
A New Marketing Channel
Although the idea of the metaverse has not yet become widely accepted, efforts are being made to integrate it into traditional forms of marketing and promotion.
Globally renowned banking institutions like JP Morgan and HSBC, as well as giants in the fashion and lifestyle industries like Nike and Gucci, are making their claims in the metaverse. In order to interact with companies and maybe close a contract in the future, they are developing their customer-facing presence.
In addition to emphasizing customer experience, the metaverse is also prioritizing one-to-one connection, which means it has the potential to be an effective communication channel and assist businesses in securing prominent virtual locations made possible by preferred platforms like Meta Horizons, Fortnite, VR Chat, and Decentraland.
Virtual Business Operations
Although the use of augmented reality has previously been successful in many other industries, the metaverse is currently the focus of attention for companies in the market. In fact, it is asserted that fully developed metaverse capabilities would be able to offer enormous help in a collaborative setting where data will continue to be pervasive.
It is essential that a metaverse designed for corporate operations give operations staff members an immersive experience. Technically speaking, it need to be capable of directing even the most difficult field and service tasks.
Additionally, E-commerce companies may interact with merchants in a realistic virtual environment to complete trade formalities including product inspection, haggling, and transaction closure. Furthermore, the metaverse enables companies to engage consumers with interactive and realistic marketing content.
Training and Education
During the epidemic, face-to-face interactions at educational institutions were severely impacted. Limitations on the maximum number of attendance compelled educational institutions to pursue alternate strategies, such as e-learning models or other digital communication channels.
In this sense, utilizing the metaverse has a hugely positive impact on enhancing education. The dynamic of how teachers present their courses will change thanks to Metaverse's real-time streaming capacity, which will offer interactive sessions in the virtual space. Companies may teach employees in a way that is more interesting and memorable than conventional training approaches by establishing a simulated environment.
Additionally, it is anticipated that the metaverse would assist businesses in utilizing the virtual training options it offers. The workers can benefit from improved training thanks to the metaverse's capabilities. It allows them with consierably higher level of immersion that feels almost like in-person communication.
Furthermore, a continuous stream of continuously updated data allows instructors and students from all over the world to collaborate with one another through realistic metaverse scenarios. It will therefore result in an engaging learning experience.
Microsoft's Mesh, a mixed reality platform where instructors, staff, and students may interact with their 3D avatars, is a good illustration of the metaverse. Microsoft Hololens, a wearable AI, may be used to control Mesh so that it can participate in live sessions and video conferences.
Virtual Games
The way for integrating the interoperable globe in a single location will be paved by the VR-based immersive representations of games in the metaverse. Gamers will appreciate moving fluidly between different immersive locations and gaming applications.
The participants will also be able to move their non-fungible tokens, data, and avatars in a fully immersive metaverse world without changing headsets. As a versatile platform, Metaverse will go beyond games.The mixed reality experience offered by Metaverse allows users to easily move between different types of communication in the virtual world.
By the way, the most recent and suitable virtual reality headset for the metaverse is the Oculus Quest 2. A powerful PC is required to connect the virtual reality (VR) headset Oculus Rift in order to perform complex calculations and produce visuals.
Users will be able to create original content, create and grow virtual worlds, and take part in fierce competition in a multiplayer game environment. Players will interact with real-world peers, form bonds with them, and engage in activities to create income streams, such as trading their digital goods for cryptocurrency.
Travel Industry
The travel industry's next turning point will be the ongoing existence of the metaverse. Up to 53% of respondents from the sector expressed optimism that the metaverse would lead to the successful expansion of their company, while 25% of them had faith in the metaverse's potential and thought it would result in a revolutionary shift in their organizations.
Traveling in the metaverse will provide a novel experience for those with wanderlust who want to experiment with their trip to discover new destinations or simply enjoy seeing new places in a safer and more affordable method. The metaverse could be able to accommodate a range of needs from enterprises and travelers in terms of job, academic objectives, online meetings, etc.
Even if the idea of a full-fledged metaverse holiday is still in its infancy, it won't be long until it becomes a reality. However, the metaverse has a lot of potential for the tourism sector.
The idea of metaverse assisting the travel business seems intriguing and advantageous, from offering new and better sources of travel inspiration to making the booking process more engaging to whetting a user's appetite to know more about the actual things traveled online.
Improving Customer Experience
Metaverse platforms would have a profound impact on how, when, and where businesses engage with their consumers. To improve their consumer experiences, they would obtain fresh data and insights.
As an illustration, consider a ski resort where a skier's virtual guide provides them with individualized information in real-time as they go to new locations. For instance, the auto sector would raise the bar for their customer experience by offering prospective consumers prolonged reality test drives that are directed by the metaverse.
Virtual Socialization
Because attending virtual events and gatherings of people to explore invisible chemistry makes one feel like they are a part of a larger entity, the idea of virtual sociability in a metaverse setting offers a sublime experience.
However, the metaverse's capabilities go beyond engaging with close friends and neighbors. It will provide them an incredible ability to connect to a much bigger network and virtually mingle with people all around the world. Oh yes! Through NFTs (non-fungible tokens), Metaverse will have its own crypto assets that will serve as legitimate virtual currency for transactions.
Branding and Advertising Opportunities
With so many well-known companies establishing a sense of presence in well-known VR environments, the potential for branding and advertising applications in the metaverse is fairly huge.
For young people familiar with the technology, goods, and brands of Hyundai Moter, for instance, Hyundai's Hyundai Mobility Adventure is an immersive virtual experience on Roblox that showcases future mobility lifestyles in the metaverse.
Gamers may explore Hyundai's upcoming mobility initiatives and multimedia offerings for an immersive gaming experience. The Walt Disney Co. and Warner Bros. Pictures, for example, have already begun to market their separate metaverse initiatives.
In order to give people immersed metaverse experiences, Disney, for example, unveiled its "theme park metaverse," a project of the company's mission to make "physical and digital worlds converge," accessible through wearable gadgets and smartphones.
Healthcare
By providing therapy that is affordable, the use of metaverse in healthcare is thought to enhance patient outcomes.
Leading market research firm Market Research Future predicts the global healthcare market in the metaverse will reach $5,373 Mn by 2030, growing at an anticipated 48.3% CAGR between 2024 and 2030.
The metaverse environment is very likely to bring about a paradigm change in the healthcare sector, offering affordable patient care in lifelike 3D models experiences.
Just think about a patients communicating with their digital avatar. They just enter the metaverse, sit at a chair, or lie down on a couch. When taking part in virtual simulations, learners encounter simulated clinical events from a computer screen, frequently interacting with the environment and controlling their avatars with a mouse or keyboard.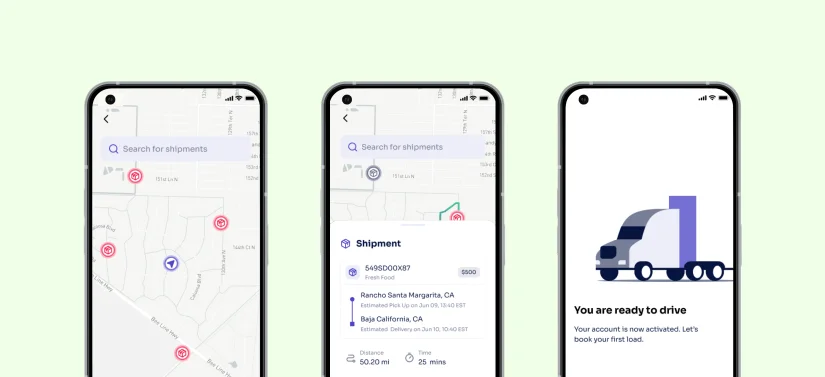 The patient's therapist is simultaneously decorating the workplace for essentially no money by donning his own virtual avatar. As a result, the necessary medical treatment would be delivered in an efficient manner, together with increased surgical accuracy and therapeutic utilization.
The introduction of technologies like artificial intelligence, augmented reality, virtual reality, and web 3.0 are already assisting the healthcare sector in bringing about dramatic changes in patient care, even if the metaverse is still in its early stages of development.
In the future, the metaverse will have a significant influence on the healthcare system as it deals with problems including chronic illnesses, aging populations, a lack of health workers, resource constraints, and rising medical expenditures.
Real Estate
Real estate in the metaverse is a fascinating phenomena or a vital part of an effective omnichannel approach. The metaverse real estate industry, which has been in the development stage for years, is already supplying some of the biggest companies and shops in the world with virtual land parcels and properties.
The potential of metaverse real estate market platforms like Deceltraland, Voxels, Worldwide Webb, Treeverse, and the Sandbox may be utilized by the real estate sector and a number of other businesses to increase their virtual presence.
Even in India, those who are familiar with virtual realities, blockchain technology, and how to make the most of metaverse space to improve their online presence are quickly catching on to the idea of a metaverse real estate market.
Banking and Finance
Metaverse application cases in banking are flourishing and scaling new heights while being overlooked. The banking metaverse offers a 360-degree view of genuine banks from anywhere. You can still use your laptop or mobile device to access Metaverse banking even if you don't own a VR headset (Virtual Reality headset).
Since Metaverse banking delivers the same services with a more personalised user experience and data visualization, experts believe it to be an improvement over online banking.
To Conclude
Based on the enormous potential it has across a wide range of businesses, Metaverse, which creates engaging and immersive experiences as a replica of the actual world through Immersive Virtual Reality and Augmented Reality, is a concept of astounding scale.
The metaverse is positioned to empower the industry sector with ground-breaking solutions, from revolutionizing the marketing landscape to making significant contributions to the healthcare and real estate sectors.
Although the idea of the metaverse is still not widely accepted on a worldwide scale, it is undeniably possible that it will surpass the advancement of industrial technology. We are definitely in for a future that promises increased connection and growth thanks to developing technology like Web 3.0.
Subscribe to our blog
We are glad you're interested in QIT! We'll let you know when appearing something