Reviews
What our customers tell about us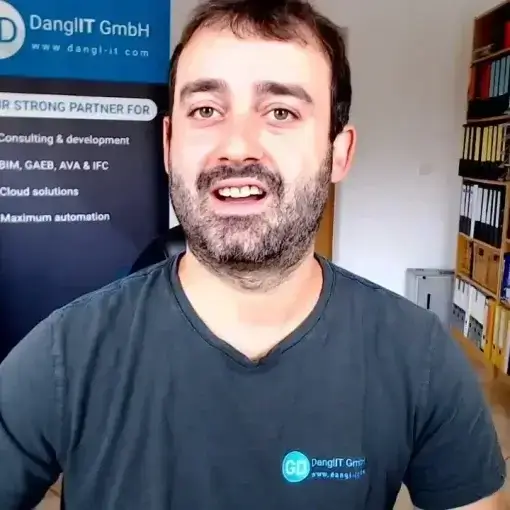 #Construction#Germany#SaaS#Web
"It's now the second year of our cooperation with QIT Software. Their developers have been taking part in 2 of our main products within the AEC (Architecture, Engineering & Construction) industry. They played a pivotal role in the acquisition of Twingine as one of our main customers, due to their strong ability to scale the company."
Georg Dangl
Managing Director at Dangl IT GmbH
Web development services
Web development services we offer
Web application development
Web applications are one of the overarching business solutions that combine high-performance cross-platform features with ease of use. QIT Software web developers will create a high-performing and visually appealing web application according to your company's needs and goals.
E-commerce web development
There are an estimated 20 million active e-commerce websites worldwide. It can be easy for an online store to get lost in the crowd. Quality web development gives our clients the experience they need, thus increasing the chances of winning the competition.
UX/UI web application design
Our e-Commerce website design services include UX and UI aspects. We follow the best practices of audience research, competitor analysis, UI kit branding and usability testing.
We build scalable and high-quality Java solutions using the most trusted architecture patterns. With an extensive expertise in building robust and secure Java desktops and web-based applications for various industries and business segments, our Java web development team can turn your idea or vision into intelligent software.
Dedicated web developers on demand
QIT Software represents only the most talented and professional industry professionals. We build a close, personal relationship with each client, putting you in touch with a designated account manager who is responsive to your changing needs and provides you with the fully vetted talent you need. If you need to hire a dedicated web developer right now, take the time to contact us.
Custom end-to-end web development
We strive to create customized, responsive web development solutions, not template projects. A website or web application we develop will be unique and tailored to the needs of your users. Our talented web developers do not rely on templates, plugins, or "found code", which allows us to provide you with a customized, user-friendly, stable, and reliable web solution.
DIFFERENCES
How are we different
Getting started
Freelance Platforms
In-house
Hiring time

1 - 3 weeks

1 - 3 weeks

3 - 8 weeks
Recruiting expenses

~$3000

0

$5000+
Retention

Low

High

Average
Average hourly rate

$35

$40

$70
Payment method

Hourly (rate includes platform fees)

Monthly invoicing

Monthly salary + taxes, backoffice overhead
Annual saving

At least $20,000

At least $40,000

At least $10,000
Additional costs included (office expenses, taxes, perks, etc.)
Team scalability

Low

High

Average
Cooperation termination risks

Low

Low

High (notice period > 3 months)
Security level (Data Protection)

Relatively safe (if NDA is signed)

Safe

Very safe
Payment method

Monthly invoicing
Annual saving

At least $40,000
Additional costs included (office expenses, taxes, perks, etc.)
Cooperation termination risks

Low
Security level (Data Protection)

Safe
Freelance Platforms
Getting started
Recruiting expenses

~$3000
Payment method

Hourly (rate includes platform fees)
Annual saving

At least $20,000
Additional costs included (office expenses, taxes, perks, etc.)
Cooperation termination risks

Low
Security level (Data Protection)

Relatively safe (if NDA is signed)
Recruiting expenses

$5000+
Payment method

Monthly salary + taxes, backoffice overhead
Annual saving

At least $10,000
Additional costs included (office expenses, taxes, perks, etc.)
Cooperation termination risks

High (notice period > 3 months)
Security level (Data Protection)

Very safe
web solutions
Web solutions we create
User-friendly web applications
We will create for you a web solution that supports you in achieving the business goals and stands out not only in terms of design, but also in terms of usability, content, and functionality.
Web portals and CMSs
Web portals and CMSs will provide services to the target audience on the basis of a single resource. When designing a web portal, we consider all the technical factors regarding future uploads and the security of data storage.
Progressive web apps (PWAs) and single-page apps (SPAs)
Easy to use, fast and available on all platforms. Progressive web and single-page apps allows you to reach a large audience while providing an effective resource.
Web integrations and maintenance
We employ a robust application support service delivery methodology that provides stability and availability to manage your work more efficiently and securely.
benefits
Why brands choose QIT Software for Web development
When it comes to our expertise with websites and web applications development, that is how we stand out
Agile web design and development methodology
Award-winning web solutions and sites
Cost-quality ratio that allows staying competitive
A stellar team of dedicated web developers with constant focus on the result
In-house experts with a proven track record: Back-end engineers, Front-end engineers, UX/UI designers, QAs, BAs
Friendly and transparent communication, open-minded culture, and readiness to help right here and right now
100% successful web development project delivery
Rigorous quality assurance testing before the release
Shorter development time means lower costs
Unparalleled open technology expertise and experience
Expertise
Technologies we master
Calculator
Estimate your IT outstaffing costs
Take a minute to answer a few questions. You will get an estimate for your project together with
a free consultation from our experts.
faq
Frequently asked questions
Architecture We carefully consider the structure of the application so that it is scalable, and its modules can be easily changed and moved. Changing the technology stack is also not difficult.
Team development/ Proper structure/ Code refactoring/
Frameworks When choosing technologies, we rely on 3 criteria: problem problem-solving, web application development speed, and compatibility with new technologies. The options below fully answer them.
React.js/ Next.js/ Express.js/ Nest.js/Node.js/
Cloud hosting For back-end hosting, we use time-tested Amazon services (AWS EC2) and DigitalOcean, and Heroku.
AWS/ Digital Ocean/ Heroku/
Scalability We offer solutions with scalability in mind. To ensure usability and prevent crashes even when 10,000 users access the site at the same time.
Load Sharing/ Partitioning/ Vertical zoom/ Horizontal zoom/
Database We make sure that the web product receives the data correctly, and we pay special attention to the choice of the database. We use both SQL (PostgreSQL and MySQL) and NoSQL (MongoDB) databases. And also AWS cloud services – AWS RDS and DynamoDB.
PostgreSQL/MySQL/MongoDB/ AWS RDS/ DynamoDB/
Search engines To make the search process fast and customizable, we use Elasticsearch and Solr, both rapidly evolving open-source search engines.
Elasticsearch / Solr /
Infrastructure We take full responsibility for both installing and managing the server infrastructure, as well as for hosting the code.
Doker/ Nginx/ AWS Lambda/ AWS Elastic Beanstalk/
One of the most important steps to take when developing an application is choosing the right technology stack. This issue significantly affects the success of the project in both the short and long term. Why? The stack of technologies for developing web applications impacts the project's cost, the timing of the product's release to the market, and the security and scalability of the application. A well-chosen stack allows you to get a stable, secure, and easy-to-maintain product that will not only win the hearts of your customers but also allow you to scale your business.
Our software engineers are proficient in the most modern, efficient technologies suitable for a wide variety of projects.
A web application is a site with interactive elements. They allow users to interact: click buttons, fill out forms, ask for a price, and make purchases. Email clients, social networks, search engines, online stores, and project management programs are all examples of such applications.
In terms of architecture, web applications consist of two parts: client and server. The client side is also called the interface. In essence, this is what users see on the screen of the device. The server part, or back-end, is the software and hardware part of the service. This is a set of tools that implement the application logic.
There are three types of web applications that define the development approach: 
SPA or single page application is a single page web application that loads on a single HTML page. Users don't have to reload or download additional pages thanks to dynamic updates using JavaScript. Users can see all the main content in the browser, and when scrolling through the page or switching to others, the necessary elements are simply loaded. 
MPA or Multipage applications are multipage applications in which each time the data changes or new information is loaded, the page is updated. 
PWA or Progressive web application is a kind of hybrid of a website with a mobile app. They can be installed on the main screen of the smartphone, send push notifications, and work offline.
Here are some of the programming languages ​​and their main frameworks that we use in web projects. The main components of the interface front-end stack are HTML, CSS, and JavaScript. Popular JavaScript frameworks and libraries include React, Angular, and Vue. 
Server development aims to make sure that the server's response reaches the client and that the developed blocks function properly so that the customer can fill and update content in a convenient and safe environment. 
For back-end development, we use PHP, Java, and Node.js. 
Also, the web application needs a place to store data, and for this, a database is used. The most common databases for web development are MySQL, PostgreSQL, and MongoDB. 
Not sure about the choice of technology? Contact us at info@qit.software, and we will respond to you within 8 hours and answer your questions about our models of cooperation, available technologies, timeframes, and cost estimation.
You can calculate the approximate cost of developing your web application using
our calculator
. If you want to get an accurate assessment of all functions, please contact our managers.