All posts
Nearshore Software Development in Mexico 2023 — QIT
By utilizing the potential of a nearby market, nearshore software development is a common business strategy that enables IT organizations to address rising talent shortages and lower labor costs. Mexico has recently gained attention from American technology companies looking for a quick nearshoring location. Check out what the Latin American IT market has to offer now.
What Is Nearshoring Software Development to Mexico?
An example of nearshore outsourcing service is when businesses hire software development companies in countries nearby. A wise financial decision to satisfy your development demands is to nearshore your software development to Mexico. Another advantage is that Mexico being the part of Latin America is directly next door.
Companies can either transfer the work to outsourced provider in Mexico or recruit remote workers there while nearshoring. In either case, companies benefit from having local and accessible remote workers while still being able to take advantage of the much cheaper pay rates.

The transition to nearshoring software development is quite affordable upfront. Building new offices is not necessary; with only an interview and a contracting signed, your business can start reaping the rewards of nearshoring to Mexico.
Nearshore Software Development Market Overview
The Information Technology outsourcing of employment to foreign countries has received a lot of attention. While some claim it displaces jobs from residents, others think it may be advantageous to both the employer and the employees. According to a recent Deloitte analysis, global outsourcing spending is anticipated to increase from $609 billion in 2018 to $731 billion by 2023. The survey also discovered that outsourcing business is most common in the manufacturing, healthcare, and IT services sectors.
The business process outsourcing (BPO) sector is expanding quickly. A new Grandview Research analysis predicts that the BPO industry would grow to $525 billion by 2030. This growth is being fueled by a variety of factors, such as the requirement for affordable outsourcing solution, the complexity of business processes rising, and the lack of skilled labor. From back-office assistance to customer service, BPO companies provide a wide range of services. The demand for BPO services is anticipated to increase as companies increasingly try to outsource non-core operations.
With a $92.5 billion total contract value (TCV), the outsourcing sector is expanding. When compared to earlier, when the TCV was $64.6 billion, this represents a significant increase. The increased requirement for enterprises to concentrate on their core skills and the expanding availability of mobile and cloud-based services are two reasons for the increase in the TCV. The industry is anticipated to expand more in the upcoming years as more companies choose to outsource their operations.
With these advantages in mind and a general understanding of the market, let's look at what to anticipate from nearshore software outsourcing in Mexico in 2023:
Five Changes Coming in 2023
Let's now explore 5 major changes that are going to take place in Mexico in 2023:
A Rise in the Demand for Nearshoring Services
Nearshoring has grown in popularity as a choice for companies looking to outsource their software development projects in recent years. Numerous advantages of nearshoring include cost-reduction, easy access to skilled labor, and proximity to important markets. The nearshore outsourcing needs in Mexico is thus anticipated to increase dramatically in 2023.

Organizations trying to cut expenses and get access to qualified personnel are probably driving this trend. Additionally, the government of Mexico has made significant investments in the nation's nearshoring infrastructure, making it a more alluring location for companies looking to outsource their software development projects. Mexico is in a strong position to overtake other countries as a major supplier of nearshoring services in the next years because to its cost-effective solutions and competent labor force.
Increasing the Software Development Ecosystem's Strength
In 2023, Mexico's environment for software development is anticipated to get stronger as a result of the rising demand for nearshoring services. This will involve a variety of activities, such as investing in new infrastructure and giving local people the chance to pursue training options. The government is also considering strategies to entice entrepreneurs and investors from outside to launch start-ups and other cutting-edge tech goods in Mexico. The Mexican IT industry is anticipated to benefit from these measures, which will increase employment and encourage investment.
Enhanced Technology Expertise
Some of the most talented software developers are found in Mexico, and in 2023, this skill is anticipated to grow even more. The country's IT infrastructure will receive more funding, and training opportunities will be easier to access. Since they will have access to a variety of cutting-edge technologies as a result, Mexican developers will be able to create cutting-edge products that can compete with those made in other nations.
Growing Specialization
Mexico is anticipated to concentrate more in software development in 2023. The country will be able to provide a variety of specialized services as it keeps investing in its nearshoring infrastructure and hiring additional software professionals. For instance, Mexican enterprises could be experts in building mobile applications or producing commercial artificial intelligence (AI) solutions. Companies may boost their competitiveness and position themselves better to acquire contracts from multinational organizations by concentrating on offering specialty services.
Better Outsourcing Techniques
Mexico is expected to enhance its outsourcing procedures in 2023, providing more affordable and transparent options for companies wishing to outsource their software development projects. The country's government has already taken action in this regard by enacting laws to protect intellectual property rights and putting into place an ethical code. These actions will probably raise the standard of nearshoring services, making it a more alluring choice for companies seeking to save operating costs and get access to skilled software developers.
Benefits of Nearshoring Software Development to Mexico
Moving your company's software development to Mexico is a wise choice for a variety of reasons. Below are the advantages of outsourcing:
Cost-effective Labor
One of the benefits of outsourcing in Mexico is that any company's budget includes a sizable portion for labor expenses. Finding strategies to reduce these expenses enables you to invest more money in growing and developing your company. One method to successfully reduce payroll expenses without compromising quality is to nearshoring your software development to Mexico.
Living expenses in Mexico are far cheaper than those in the US. This indicates that paying a remote employee in Mexico an appropriate salary will be less expensive for your business. This is the definition of a win-win situation since both your firm and the outsource provider benefit from lower payroll expenses and higher wages relative to their respective countries.

The rising cost of living in the nations that have historically supplied distant IT employees (such as India, China, etc.) is another thing to take into account. They will thus require more income in order to maintain their standard of living. This will reduce the cost-effectiveness of outsourcing to these nations over time. Another piece of advice for hiring IT professionals is to establish a strong employer brand in the offshoring destination. This will speed up the recruitment process.
Similar Time Zones
The time difference is one of the main issues people who have outsourced employment to distant countries face. Hiring personnel from time zones that are far apart can frequently cause problems with team meetings, project completion deadlines, and response times for inquiries or problems.

When you nearshore your software engineering to Mexico, time zone problems don't exist. Mexico is close to those parts of the United States where the time zones don't overlap and shares time zones with most of them.

No more waking up early or staying up late to contact your distant employees. No more missing deadlines because work is being done on a different day than when deliverables are required.

By nearshoring work, teams can more easily coordinate even when they are located in different countries and avoid expensive delays.
Protection of Intellectual Property
The success of many American businesses depends on the protection of intellectual property. Many businesses jealously defend their trade secrets and for good reason. A rival business may use the essential elements of your business model as leverage if it were to learn about them.

Mexico and the USA, in contrast to many other nations, have created trade agreements that ensure the protection of intellectual property. This enables you to freely share the knowledge required to build and develop new software with remote employees in Mexico without worrying about it being taken from you.
Wide Variety of Talent
Finding employees with the precise talents you need is one of the challenges of outsourcing IT jobs, whether offshore or nearshore. Your odds of finding what you need increase with the size of the talent pool you have access to.

The number of individuals who have access to the means and resources to develop their skill sets has expanded as a result of the recent infrastructure and educational enhancements made by the Mexican government. It is now easier to locate the ideal match for your business and project thanks to the recently expanded pool of software engineers and other IT specialists.
IT infrastructure that has been developed
Mexico has put a lot of effort and resources into enhancing the infrastructure in some areas. These so-called IT clusters were established with the express purpose of empowering locals to compete for global IT outsourcing services. These clusters are now number 38, and more are being developed.

The Mexican government has been successful in putting infrastructure upgrades into place to encourage economic growth. This suggests that they will likely keep putting a focus on infrastructure upgrades to allow more of their inhabitants to work remotely.

The availability of competent and dependably connected remote employees will probably continue to increase thanks to robust infrastructure and a focus on future development.
Drawbacks of Nearshoring Software Development to Mexico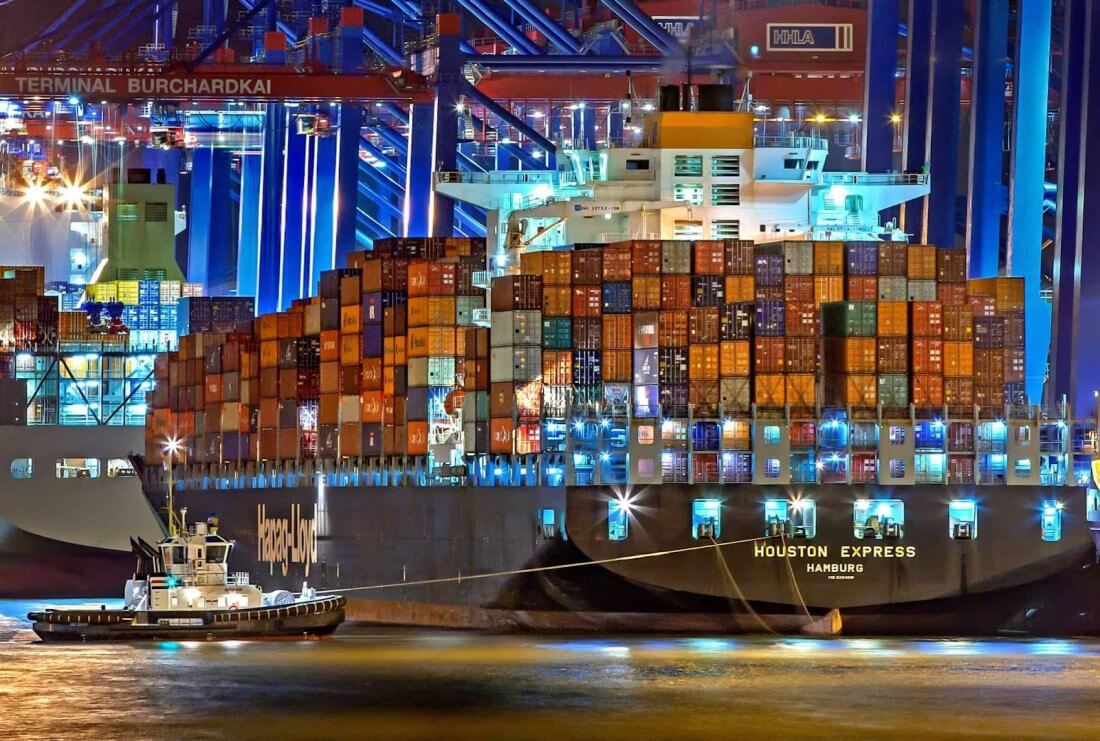 Although a fantastic choice for many companies in the US, nearshoring software development to Mexico is not without its drawbacks. Below are the disadvantages of outsourcing:
Following local and national laws
It is unrealistic to anticipate that labor and tax rules in a foreign nation will be exactly the same as those in the US. Any business considering hiring remote workers from Mexico must take the time to educate itself on any applicable laws, both local and national, that may have an impact on both the business and the workers it seeks to hire.

This procedure might take a while, especially if your business hires labor from various parts of Mexico, but it's crucial. A violation of the laws and ordinances in your community might cost your business or your workers dearly in fines.
Initial Investment Required to Start Operations
The expense of starting an operation is one of the most frequent objections to nearshore or offshore outsourcing remote employment. Compared to other sectors, like manufacturing, nearshoring remote employees has lower upfront expenses, but it's still vital to understand the setup requirements.

For instance, although workers are typically responsible for providing the tools needed to do the task, your business can be required to provide certain equipment. Thankfully, this can be done as easily as sending one package. The Internet may be used to meet any additional business needs that remote employees might have.

There can be some travel expenses to take into account if you decide to take up the employment of remote workers in Mexico on your own. The easiest way to find the relevant locations to look for information and learn what you need to know about regional traditions and legislation is in person. Working with a business that has a good grasp of the nearshore outsourcing process for your software development to Mexico, however, may completely eliminate the requirement for travel.
To conclude
Mexico is becoming a more popular location for nearshoring, and this growth is expected to continue in 2023. Mexico should be strongly considered as a prospective supplier for businesses searching for affordable outsourcing IT solutions. Mexico is a great location for nearshoring because of its skilled labor population, upgraded infrastructure, awareness of other cultures, and safe data transfer and data-processing. Companies may discover a trustworthy and qualified nearshore outsourcing firm in Mexico that suits their demands.
Subscribe to our blog
We are glad you're interested in QIT! We'll let you know when appearing something