All posts
Staff Augmentation vs Managed Services: 8 Key Differences — QIT
Maintaining competitiveness in a global economy defined by quick communication and cutting-edge technology is both necessary and challenging.
But what should a company do without the internal capabilities to resolve a problem?
If you hire a group of employees, you risk devoting excessive resources, rather than project completion and launch—especially when working on a project with a short timeline and rapid growth.
That's why an increasing number of companies are looking for IT outsourcing solutions. In this field, staff augmentation and managed services are two well-known choices. Both the SA and MS models can serve as excellent substitutes for a full-time in-house team, but the model that will work best for you will depend on the nature and scope of your project.
To establish which option is preferable, we compare staff augmentation vs. managed services in this article and review their benefits and drawbacks.
IT Staff Augmentation vs. Managed Services Models: What Do They Imply?
IT Staff Augmentation
Think about the software development project your team is working on, which constantly faces the same obstacles. Despite the incredible brilliance of every team member, you still lack the essential abilities needed to successfully launch your product.
Adding more IT professionals to your workflow is one of the most cost-effective alternatives. If you want to increase the capability of your development team, you can hire staff augmentation. You can scale your staff up or down based on your current needs while combining the dependability of a full-time workforce with the flexibility of project outsourcing.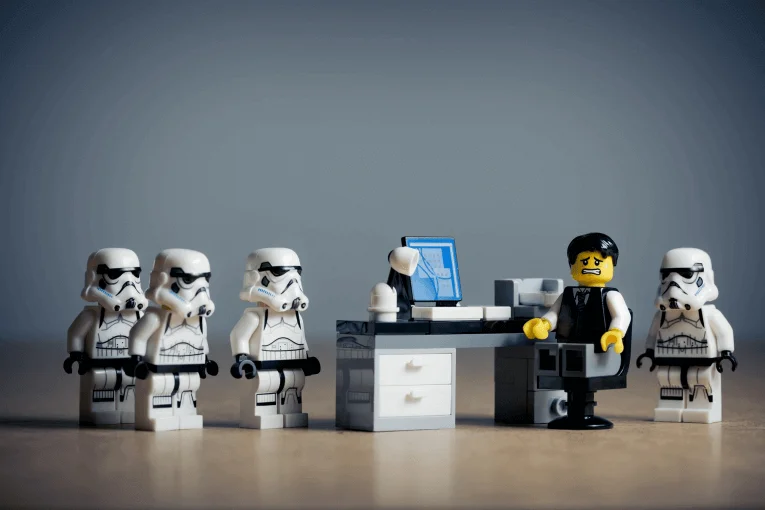 Types of Staff Augmentation
IT staff augmentation models can be classified as short-term or long-term.
Short-Term Services. In busy periods, as well as when employees are on vacation or sick leave, companies commonly use this type of model.
Long-Term Services. Companies use these services when they need to fill a skill gap, cut operational costs, or save time during in-house hiring.
Furthermore, staff augmentation is classified into three types: commodity, skill-based, and highly skilled.
Commodity. If you need reliable employees to perform a specific task, they don't need to be highly skilled. Factory or warehouse work, retail, and events are examples.
Skill-based. Employees with specific skills are needed, but their level of skill is not crucial. Data processing and copywriting are examples.
Highly Skilled. You need a specialist with high-level abilities. Software engineering and brand design are two examples.
Pros and Cons of the IT Staff Augmentation Model
The benefits and drawbacks of IT staff augmentation are listed below.
Pros of the IT Staff Augmentation Model
Expertise. When a project calls for a skill set that your present business does not have, staff augmentation might be the perfect option. If the necessary talents won't be required in the long run, it works extremely well.
Quickly scale personnel up or down. A company may be able to swiftly scale down as necessary with minimal impact on direct hires if they use staff augmentation to help add personnel when and where they are needed.
Staffing flexibility. In general, staff augmentation makes it simpler to swiftly and effectively add to an existing team. Once a staffing agency or an online talent platform provider is aware of a company's requirements, they may select the finest contractors from a portfolio and deploy them.
Cost reduction for training. One of the goals of staff augmentation is to increase the present workforce as smoothly as feasible. Instead of onboarding and integrating new personnel, the objective is to temporarily complement full-time staff with individuals who have alternative capabilities.
Internal acceptance. When a new permanent employee joins the team, existing employees may feel threatened, especially if they have a highly sought-after skill set that fits the requirements of the current project or program. This worry can be reduced through staff augmentation, which temporarily adds talented individuals.
Overhead cost savings. It is believed that employees who receive the entire range of benefits often cost 1.25 to 1.4 times the wage, depending on a number of factors. By using staff augmentation to hire a temporary resource, a business can avoid some long-term expenses and overhead.
Engaging on a trial basis. With the help of staff augmentation, businesses may test out prospective team members in the workplace to evaluate if there is a sufficient requirement to justify hiring someone and to assess fit before extending an offer of a permanent position.
Cons of the IT Staff Augmentation Model
Oversight and Management. Any resource and team increase calls for monitoring and procedures. Included in this are the temporary employees that staff augmentation added.
Onboarding external talent. Onboarding for staff augmentation is typically less time- and effort-consuming than it is for recruited personnel, although it is not completely absent and may still be necessary.
No institutional knowledge. Some projects need a level of historical expertise that only current personnel possess. A new employee may need to be taught and scaled up depending on the project.
Higher long-term labor costs. When utilizing staff augmentation, the talent is compensated on top of the placement agency's costs. Therefore, over time, hiring staff augmentation contractors that execute the same job function may cost more than hiring permanent employees. The decrease in hiring and firing expenses may temporarily counterbalance the rise in labor expenditures.
4 Business Cases to Figure Out If Staff Augmentation Is Right for You
Staff augmentation can be a great model when:
Your internal staff has to be reinforced. While you already have software engineers on staff. You may require current skills for certain new projects. In this situation, your IT staff has to be strengthened.
You have tight deadlines. The hiring process takes a long time, starting with the job posting and ending with onboarding. It's possible to quickly hire more developers using the staff augmentation approach, regardless of the kind of contract.
You require specific skills. You must immediately add qualified engineers or technicians to your team.
As a bridge for hire. Employee relationships that start off short-term may become more lasting.
Managed IT Services
Managed IT services mean you can transfer certain IT functions to a third-party provider, the so-called Managed Service Provider (MSP). Services can cover almost everything from cybersecurity tasks to VoIP solutions, backups, and more. When organizations lack the funds to employ and maintain their own IT staff they often seek outsourced IT help.
With effective collaboration with managed services, you will benefit from predictable pricing and the ability to focus on core business objectives rather than IT management responsibilities.
However, it is important to note that if you choose the wrong supplier, serious problems can arise, leading to a multi-year deal that does not meet the needs of your business.
Types of IT Managed Services
Network and System Monitoring. Network and system monitoring is one of the most time-consuming duties for any company. Through a platform for remote monitoring and administration, MSPs may take on this responsibility. This aids companies in concentrating on other crucial areas of the company while maximizing performance and lowering losses.
System Design and Upgrades. MSPs collaborate with businesses to comprehend their particular needs and achieve their goals. To make sure that updates are made regularly and the companies stay ahead of their competitors, they keep an eye on all the impending market trends and technological advancements.
Security Management. Protecting a company from cyberattacks is another crucial function of MSPs. They offer regular software maintenance, security management, and patching.
Backup and Disaster Recovery. MSPs also guarantee the data security and integrity of an enterprise. They guarantee that there are always enough backups and that the data can be quickly retrieved in case of an emergency.
Auditing and Compliance. Compliance puts a lot of stress on businesses that lack the expertise they need. MSPs may assist companies in lowering the risks associated with their client data, payment information, documents, and other sensitive information by being highly knowledgeable about all the compliance regulations.
Analytics and Reporting. MSPs offer routine reporting and analytics to assist businesses in assessing their network performance and other KPIs. They may offer independent analyses of the organization's workflows and even make recommendations for how to make them better.
Pros and Cons of IT Managed Services
| | |
| --- | --- |
| Pros | Cons |
| Time and cost-effectiveness. You can avoid the costs of buying new equipment, training IT staff, and paying salaries to full-time IT professionals. | Actual presence. You will have to handle any on-site problems yourself because the IT-managed services provider only works remotely. |
| Security. By outsourcing your IT requirements, you may lower your risk of data breaches since the provider can make sure that your company complies with security requirements. | Switching costs. You could have to hustle to find a replacement if your managed IT services provider goes out of business, which might have a negative impact on your company. |
| Flexibility. Performance is improved since managed IT services providers are always available, unlike an internal workforce with set working hours. | Security and control. You give access to sensitive data and information about your company when you use a provider's services. |
| Outcome. The managed services company often evaluates the risks and offers the project's best strategy. | Higher costs. A complete set of tools and resources may not always be available at a reasonable price. Some of them have more expensive fees. |
| Monitoring. Throughout the project, the provider keeps an eye on every step of the procedure and looks after locating all essential equipment and materials. | Changing IT needs. Your efficiency and capacity to grow are constrained when working with an IT service provider that does not take your business demands into account. |
| Skills and knowledge. By delegating the demands of your company to experts, you may benefit from their unrestricted experience and stay one step ahead of the competition. | |
When is Managed Services Model the Best Option for You?
When you have your eye on the future. Security and networking solutions get increasingly difficult when your business expands and more employees join your team. Networking and security solutions that are both speedier and more effective might be provided by managed service providers.
The rapid adoption of innovative technologies. Client-centric solutions may be implemented by managed service providers with appropriate technological planning.
When you require a stable budget. The majority of businesses view IT expenses as investments. Managed services offer continual maintenance, which aids in avoiding expensive surprises that could throw off your monthly spending plan.
Your business must adhere. Privacy and security risks might get you into a lot of trouble. You can make sure that you abide by rules like HIPPA by working with a managed service provider.
While assembling a technical staff that is powerful. Your technical personnel has to cover a number of different functions, which might be costly to do internally.
IT Staff Augmentation vs. Managed Services: Comparison
As you may have seen, the two approaches are really dissimilar, making it challenging to tell which is superior at a look. Your needs will determine the solution in a significant part.
IT Staff Augmentation with QIT
QIT's talented software developers can help you build your team's capabilities and create business success. Our IT staff augmentation services will help businesses improve performance and speed up delivery.
Conclusion
Every IT organization needs service providers. However, various issues call for various approaches and software outsourcing models.
If you need a short-term fix that requires talent to join the team right immediately and fill certain shortages for a limited period, consider staff augmentation. The flexibility and cost-effectiveness you need are provided by this technology.
The managed services approach is the best choice if you want to outsource complete projects. A committed staff will be managing your project for you. You can save money in the long run because this predictably lowers your IT outsourcing expenses.
Subscribe to our blog
We are glad you're interested in QIT! We'll let you know when appearing something